Until Dawn may seem like an odd game selection for your very own personal Game of the Year in 2015. It doesn't take place in a big open world, contain precise game mechanics, or near infinite hours of replayability. But that is exactly why Until Dawn is my personal choice for Game of the Year. It's a really different experience from what I have played this year, and it's something I didn't know I wanted until I played it. Beautiful graphics and a fun premise with dozens of branching paths keep me coming back again and again.
For the uninitiated, Until Dawn allows you to take control of your favorite horror tropes, clichés, and genre staples that have graced the screen, both big and small, for decades. You play as one of several members of a close knit group of friends in a night where they remember the disappearance of twin sisters, their friends. Suddenly, terror strikes, as the young adults are separated and are picked off one by one. It's up to you, as the player, not the young adult, to see the end of the story, no matter the cost.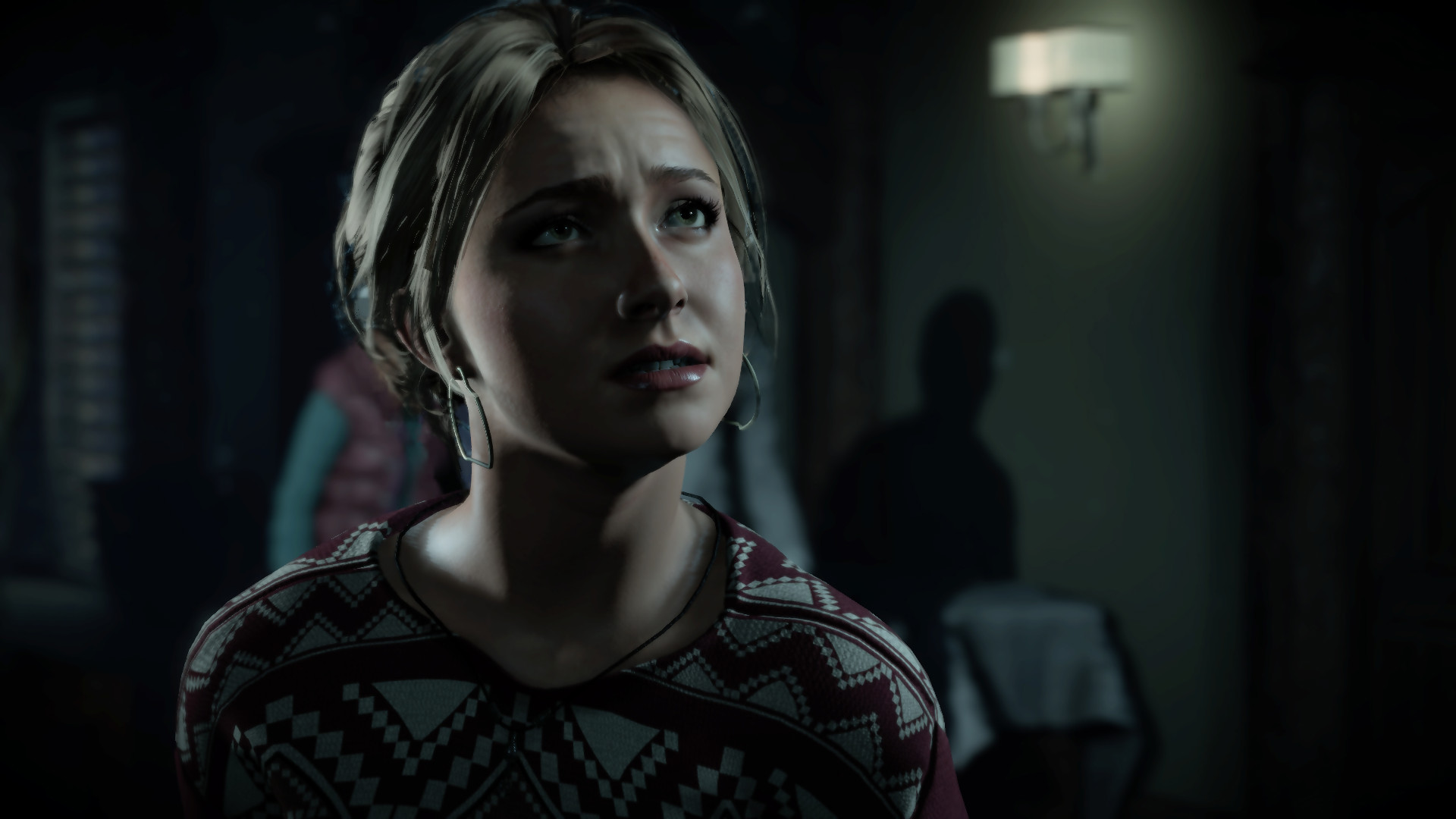 You're not playing as a specific character, but rather you're controlling their experience and It's one of the great things about Until Dawn. Games often have you playing as the main protagonist, and many of them should for obvious reasons pertaining to the narrative. That's why Until Dawn is a much appreciated break from many games. Your actions aren't determined solely who your character is. You don't have to get into the minds of Sam or Chris or Emily. You can shape and create any frightening scenario that is possible, which is a level of control in such a tightly confined game that is a great palette cleanser in relation to other games on the market this year.
The characters are also great, and by great I mean truly expendable. Sure, there are some you may like more than others, but these seven young adults act like the truly annoying slasher fodder they are meant to be. Once again, this too is also refreshing, as it helps drive any sense of guilt or misplacement from your mind when you send Sam off to her doom, or try to take on a demon by yourself as Chris. With expendable characters, you can miss a quick time event on purpose or by accident and not worry about the actual narrative moving forward.
Speaking of quick time events, the game's action is comprised mainly of QTEs and careful dialogue options, almost all of which force you to make very split second decisions. And since the game's narrative is always moving forward, you can't really fail, unless you have a select goal in mind. While many games have dumbed down their respective difficulty levels in recent years, you can still lose. You can still fail QTEs in other games, but Until Dawn is a nice break from the norm. The game is constantly progressing forward, no matter what happens.
However, my favorite aspect of Until Dawn has to be the game's length. Too often I've found that games this year are careening to have hundreds of hours' worth of content. Capture this fort. Take out this enemy. Cook all this food. Such distractions for the sake of experience points often impede the delivery of the main story. While you can, and should, replay the game multiple times in order to see the different endings and deaths of the various millennials, it won't take you an inordinate amount of time to complete one chapter or segment of the game. To say this is refreshing is an understatement. Once I found all of the collectibles, I jumped back through the campaign to find different branching story paths that I may have missed before. You can't do that with the biggest games of the year.
Until Dawn is a cinematic point and click action and adventure game that is a great introduction of the horror genre to newbies. It's a nice break from the hundred-hour RPGs that have been released this year, as it really caters to the player's choices in a way other games simply do not.
---
Liam Crossey enjoys Twitter  for its many things to retweet, and is nearly always stressed about the U.S Men's National Soccer Team.